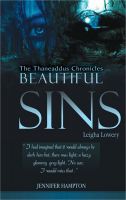 Enter to WIN one of the following ebooks in the
Beautiful Sins series by Jennifer Hampton
Beautiful Sins: Leigha Lowery
Official Blurb:
Enter the world of Leigha Lowery as she travels to the Dark Coast, where Vampire, Werewolves, Witches, and other creatures of the night that have decided to make the Dark Coast their home. The Dark Coast is made up of the states surrounding the Pacific Coastline infected by a military experiment gone Awry. The states are ruled by constant cloud cover. Welcome to the Dark Coast.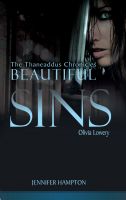 Beautiful Sins: Olivia Lowery
Official Blurb:
My name is Olivia Lowery. I'm a wealthy socialite residing outside of the Dark Coast, on the Upper East Side no less. I'm beautiful, I'm privileged and I can have just about any guy that I want. That is… until the morning of my sixteenth birthday. That's when I discovered something different about myself.
To enter, just leave a comment on this post with your email! Two winners will be chosen (using random selection), one for each book. I will mail the winner the code to get the book free of cost from
Smashwords.com
!
(If you would ONLY like to be considered for one specific book, please include the title in your comment).
(giveaway ends April 21, 2011, so enter today!)